Startups shaking-up the Greater Bay Area, hosted by Capgemini
Panelists: Chadwick Xu (Co-founder of Shenzhen Valley Ventures), Joe Sun (GM of Thinxtra), Yannick Kennel (VP Sales of Taiger), Ned Phillips (CEO of Bambu) on stage.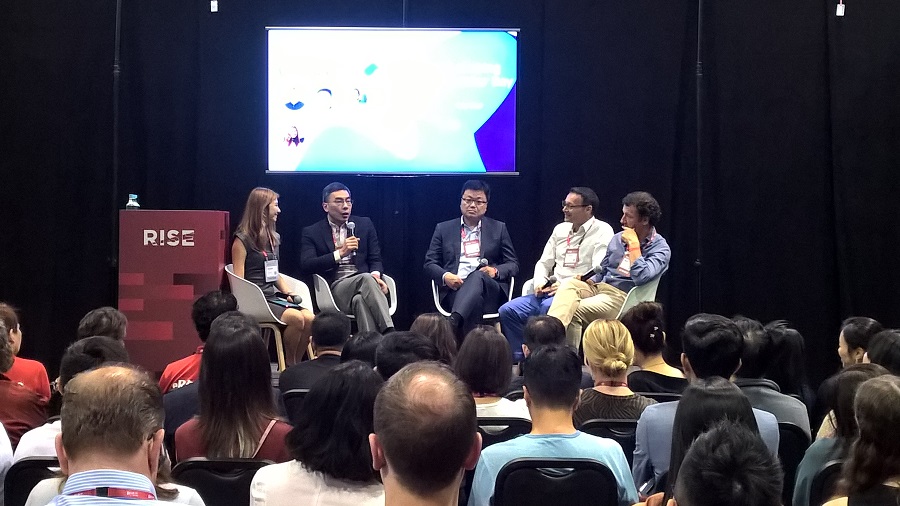 This panel of Greater Bay Area business leaders shared their insights and experiences on entering the China market, as well as the perspectives they have gathered from Chinese locals.
Tips on Entering the China Market
1. Understanding the local China market before doing business there
China's technology, such as bill-less payment, faces regulation in every corner of China. Citizens' use of this technology may seem advanced to foreigners (i.e. non-local entrepreneurs). If you don't take the time to fully understand the regulatory framework beforehand, you put your business goals at risk, and lengthen the time needed to adapt to the business culture to launch your business in China.
2. "Think Big" in Business
Chadwick mentioned that local VCs are interested in "Think Big" businesses. They intend to consider investing in businesses that are not already present in the market and are scalable.
3. Your Business Culture: extremely POSITIVE and focused on working hard
Ned shared that Chinese partners have high expectations in terms of hard work and the presence of the staff. Shenzhen partners require having local offices that adopt the '996' working hours, including weekends.
Yannick added that he/she invested more time in communication, in order to build trust with local partners. "If the senior management are comfortable with the growth of the business, the funding will arrive on time."
4. Follow the country's rules and the art of compromise among local business in the country
Joe shared that it took five years before they could break into the China market. Following local regulations was time-consuming to be sure, but he believes it was the only way to realize his company's goals in the Greater Bay Area.
5. Compromise, Compromise, Compromise.
Joe used the word "compromise" a lot during the panel. He said that, in order to stay in the market, he needed to learn the art of compromise when dealing with other industry players.
6. IP is IMPORTANT
Ned raised that a company should get a local IP address shareable with other businesses. Investors and local businesses will want to see a local IP, so the panel advised to put this at the top of your to-do list.