The Rise Conference didn't only match us with tech startups and platforms but also introduced us to new marketplaces to explore. We met this tech team from Thailand that gave us not just an overview of their platform but also of the Thai market for eCommerce.
inCart is an eCommerce platform based in Thailand that helps businesses take the shift to having an online presence. It offers website creation and shop management system for businesses in their effort to take advantage of the fast growing customer preference for online shopping.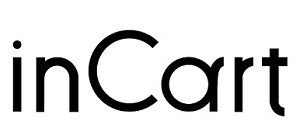 Lorenzo from the media team of Global From Asia to the Rise Conference 2019 had a short but very productive interview with Peeranat Thoonsaengngam, the founder of inCart. Watch this to see for yourself how inCart is helping offline businesses in Thailand get online and how foreign businesses can get a share in the eCommerce market in Thailand. Click for a full screen view:
The above interview was also posted in our GFA Facebook page if you also want to look at some raw photos there.
inCart truly is one eCommerce platform to follow especially as it moves in the same growth direction with the Thai eCommerce market.
Thank you Peeranat for sharing to us your experience and your vision. What you said about giving not just your platform but more of the experience through creating a community for eCommerce businesses in Thailand was very inspiring.
More power to inCart!