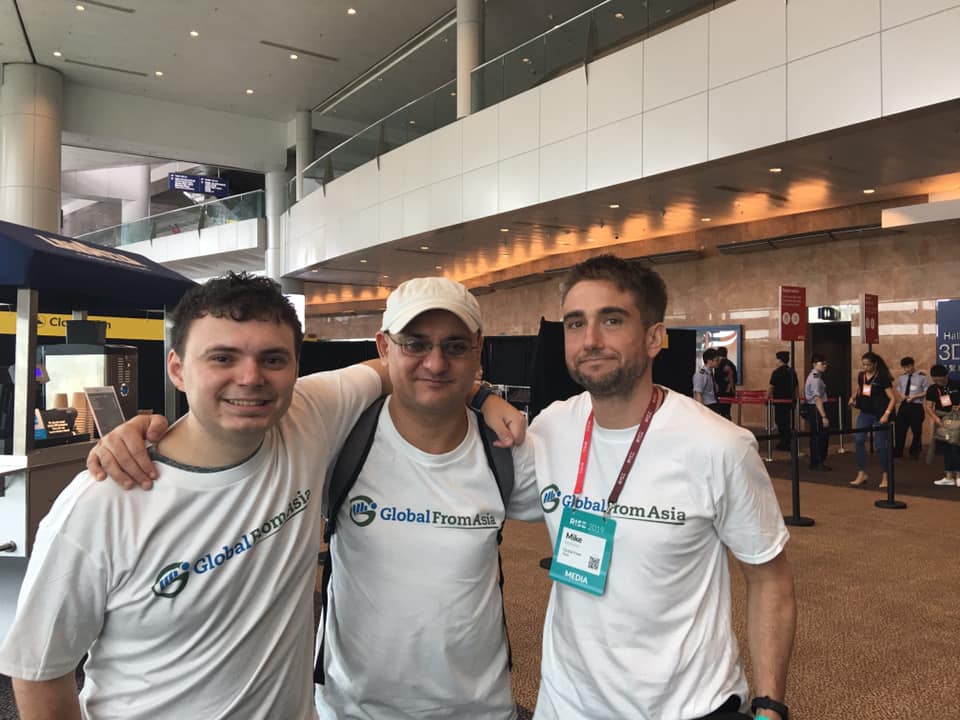 The Rise Conference in Hong Kong just ended yesterday and I wish it would last forever! It was a total blast! ????????
Met soooooo many amazing people from around the world, all doing incredible things, building fantastic startups which are all in their way, making their industry and environment around them, a much better place! This is the essence of entrepreneurship!
On the second day, was happy to be able to do a Facebook live of the press conference of Tinder's CEO!
Way too many incredible, inspiring people met there! However, THE highlight for me was to talk with the founding team of Shoppy.mn, the biggest and most successful E-Commerce platform in Mongolia. While talking with them, the CEO and founder of that amazing startup asked me if they could interview me! I wasn't expecting this and I was blown away! The interview will air on Bloomberg Mongolia in early August! Can't wait to see that! Really excited and very very much looking forward to seeing that!!! ????????
Also, it was a first for me since In this conference. I was not just an attendee but part of a Media team, helping my friend Michael Michelini to interview as many awesome and inspiring entrepreneurs as possible for his platform, Global From Asia, which is the biggest platform for Cross Border E-Commerce entrepreneurs in the world who are based in Asia. It was a blast! I loved it and am already looking forward to the next event! ????????????
Thank you for inviting me to be part of your team Mike for this Conference It was a total blast! Can't wait for the next one!!! I think I've found my calling! ????????????
Written by Lorenzo
https://www.facebook.com/GlobalFromAsia/photos/rpp.597186333674878/2428492277210932/?type=3&theater